PEFC stands for "Programme for the Endorsement of Forest Certification".
Companies which are certified according to PEFC, show responsibility in handling with the raw material wood.
80% of our wood also comes from PEFC-certified forests and therefore from demonstrably sustainable forestry, which fulfils strict environmental requirements. This certification ensures an active observance of the forests.
A strong partnership with sustainable local forestry is good for the environment, ensures quality and strengthens the economic power of the region.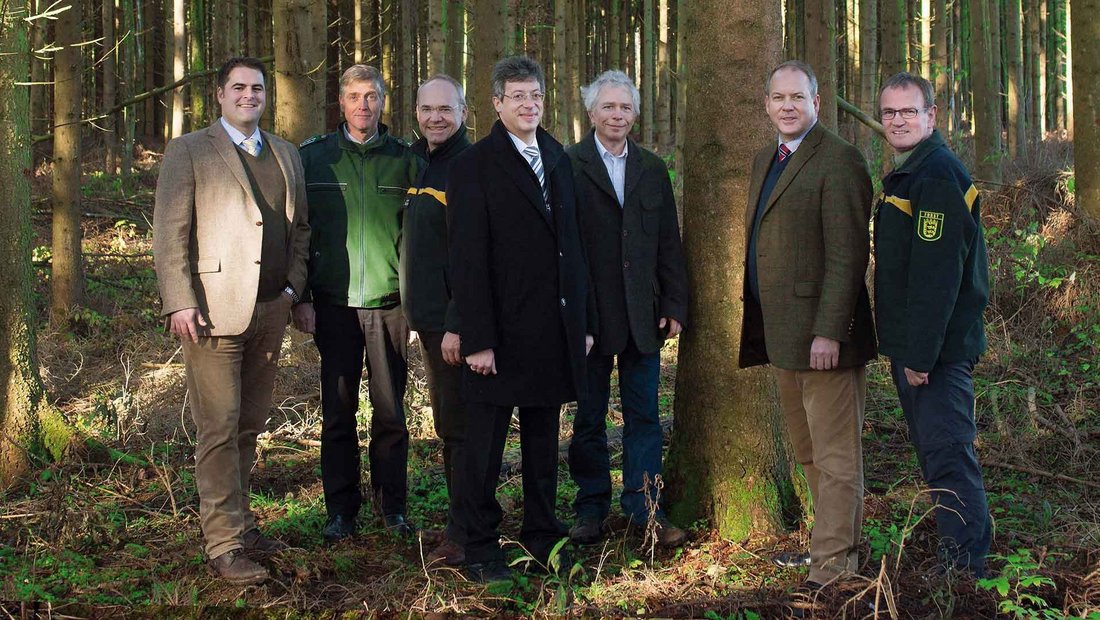 From left to right:

Dipl. Ing. Forst (FH) Christian Schröter, Fürst von Hohenzollern Group of Companies
Forest Director Dr. Dietmar Götze, Head of the Federal Forestry Office Heuberg
Forest Director Stefan Kopp, Sigmaringen District Office
Johannes Schwörer, Managing Director of the Schwörer Group of Companies
Dipl. Forstwirt Georg Tiggemann, roundwood purchasing SchwörerHaus
Chief Forestry Director Christoph Heneka, District Office Zollernalbkreis
Forest Director Werner Gamerdinger, Reutlingen District Office