Our entire production cycle is designed according to ecological guidelines.
We use the raw material wood comprehensively and responsibly.
Sawmill, timber industry, prefabrication and green electricity production form a continuous value chain. Wood residues, sawdust and abrasive dust are fed as fuel to the company's own biomass combined heat and power plant, which produces approx. 9,000 kilowatts of environmentally friendly green electriciy per hour, plus 15 megawatts of thermal energy for process and heating heat.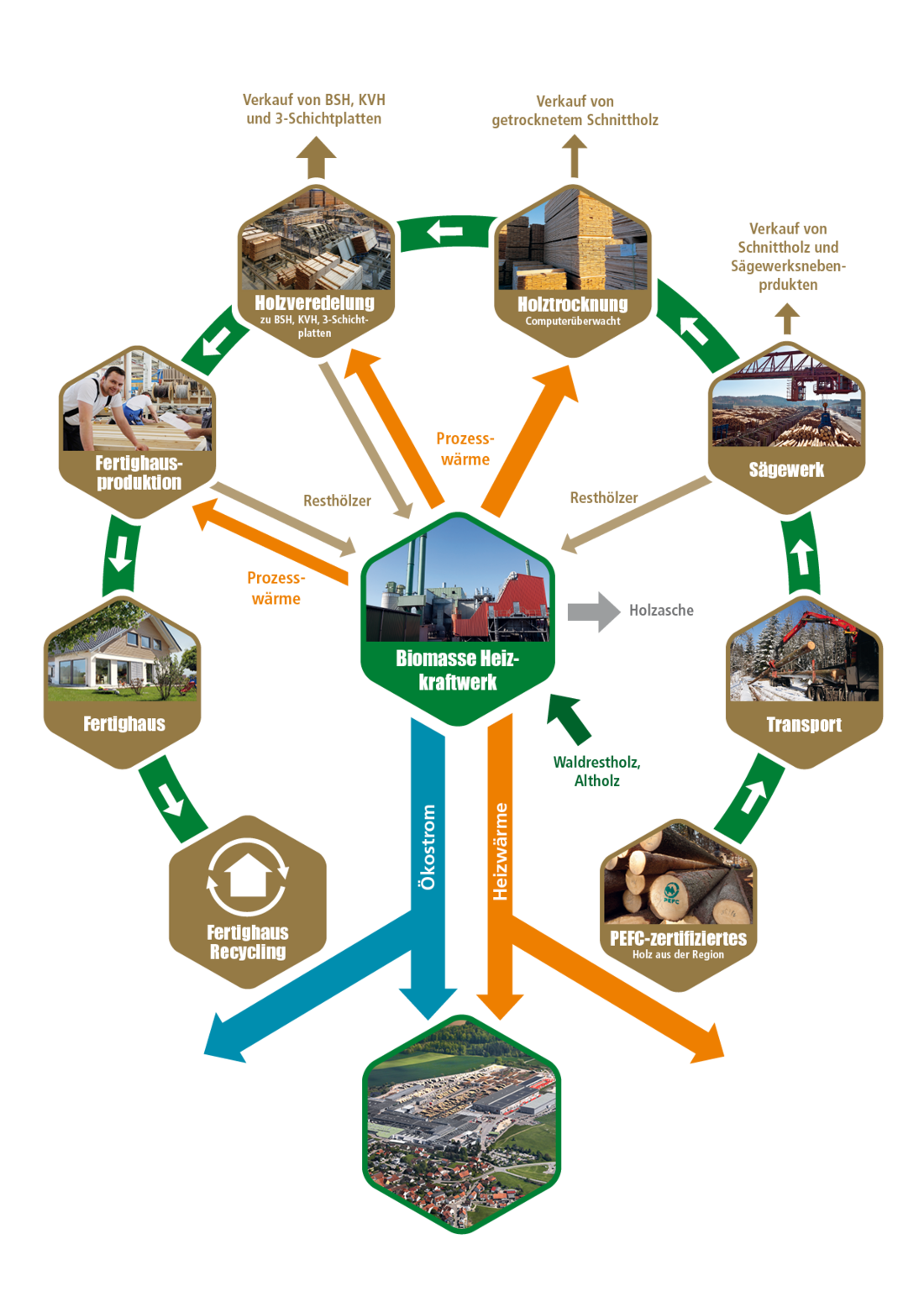 ecological production cycle
Your health is important to us. This is why we at SchwörerHaus check materials for harmful contents from the point of view of health.
Our membership in the quality community German prefabrication guarantees you reliable and high-quality standards.
We focus on an energy-efficient production through short distances and a high vertical range of manufacture at the site, in conjunction with internal environmental management.
We also use natural resources for the generation of energy. The wood residues from our sawmills and wood mills, as well as from the production of prefabricated houses, are used as fuel in our biomass cogeneration plant.
Another power plant: our 2,800 square meter photovoltaic facility with a yield of 420,000 kWh.