SchwörerHolz
In order to obtain modern high-performance wood building materials with high dimensional accuracy and dimensional stability that meet all building and technical requirements, the raw material wood must be processed into high-quality building products.
more about quality
The SchwörerHolz product range comprises a wide range of sawn timber as well as solid structural timber, DUO-/TRIO beams or glulam and - thanks to its high quality - also wood-based materials with engineering approval. As a by-product, wood chips for the paper and pulp industry and chips for wood pellet production are sold.
The refined woods include solid construction timber, sawn timber and various variants of our 3-layer boards/slabs.
Schwörer's own sawmill produces a wide range of sawn timber with different dimensions and qualities.
The by-products include wood chips and particles which are used, among other things, for paper and pellet production.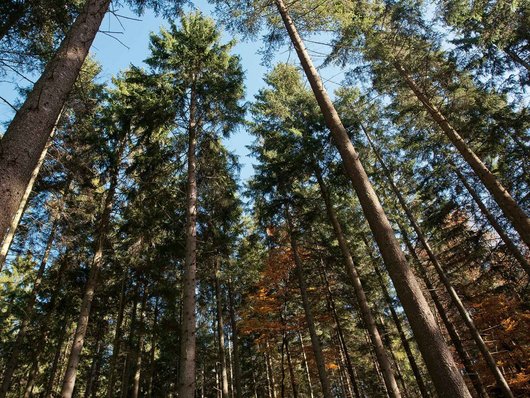 SchwörerHolz works together with partners from the region on the basis of the following principle
"wood of short ways".
Only a few logs cover more than 60 km between the place where they are felled and the SchwörerHolz/wood sawmill.
This saves unnecessary transport, reduces CO2/carbon dioxide emissions and strengthens the region's economy.
Whether by email, phone or fax - we look forward to your message!
Your Schwörer Wood Industry Team