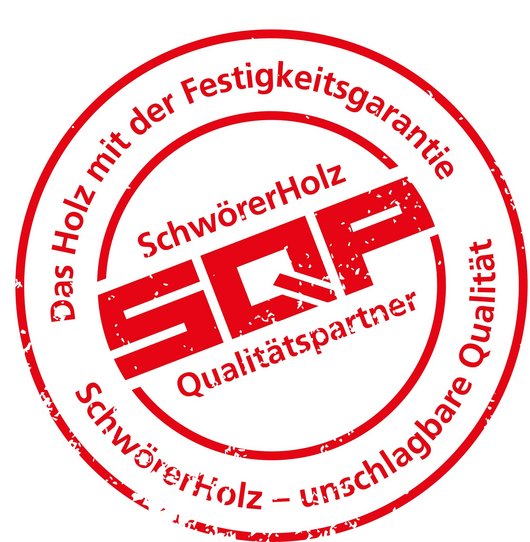 SchwörerHolz Quality Partner

tradition and partnership are our basis
SchwörerHolz and selected timber retailers have joined forces to form " Schwörer quality partner wood" (in german: "Schwörer Qualitäts Partner Holz"(SQP)).
The aim of the cooperation is to market the construction material wood according to quality criteria and ecological aspects.
and would like to sell high-quality wood products?
Become a SchwörerHolz quality partner!
Please contact us:

telephone: +49 (0) 7387 16301
e-mail:info@schwoererholz.de